ExSpires First Presentation Evening 2013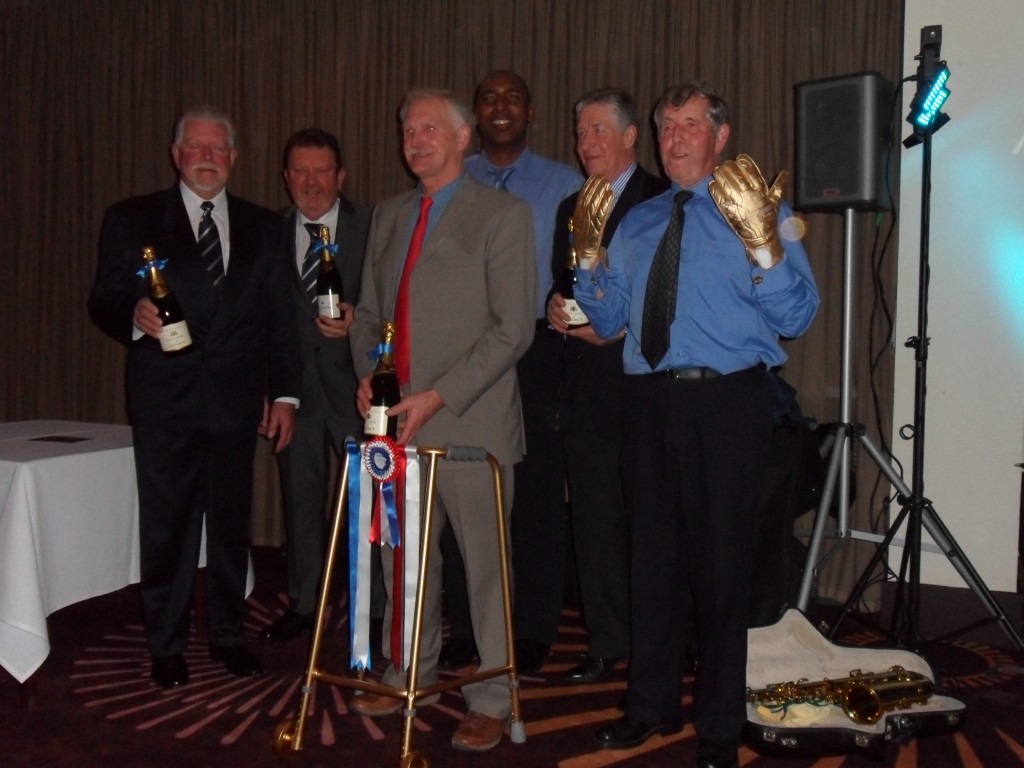 Chesterfield ExSpires Football Club held their first Presentation Evening at Chesterfield F.C.'s Proact Stadium on Saturday 9th February 2013.
Over 60 players with their wives, family and friends attended the evening, which was held in the Sponsors Lounge at the ground. Andy Morris and his wife Angelina were the guests of honour, with Andy making the player presentations. Player of the Year 2012 went to John Longstaff, Clubman of the Year 2012 went jointly to Ken Fletcher and Chris Parsons. The most Improved Player of the Year 2012 went to Tony Bates. There was a special presentation of a pair of golden gloves signed by Tommy Lee, made to goalkeeper Eric Bagshaw. Eric will be celebrating his 75 birthday this year. During the evening, music was provided by the Wendy Kirkland Jazz Quartet and an excellent hot buffet was provided by the club's catering department. A raffle in aid of Children in Romania raised £170.00
The ExSpires hope to hold future social gatherings during the year and also raise the possibility of touring the Eindhoven region of the Netherlands to play six-a -side games against similar veteran teams.